Architecture brings well-being to the society
Architecture creates well-being and gives structure to our surroundings. Comfortable, functional and appealing cities, towns and villages are rarely coincidences but rather results of visionary planning and design.
Buildings, blocks and towns are complex systems that incorporate more than meets the eye. Architecture is a powerful tool for shaping the world, where the keys to success lie in advanced know-how and uncompromising quality combined with a strong vision.
The Association of Finnish Architects' Offices represents architectural companies and advocates a wide range of interests in the field of building industry. Our mission is to promote the conditions for high-class design in all fields of architecture.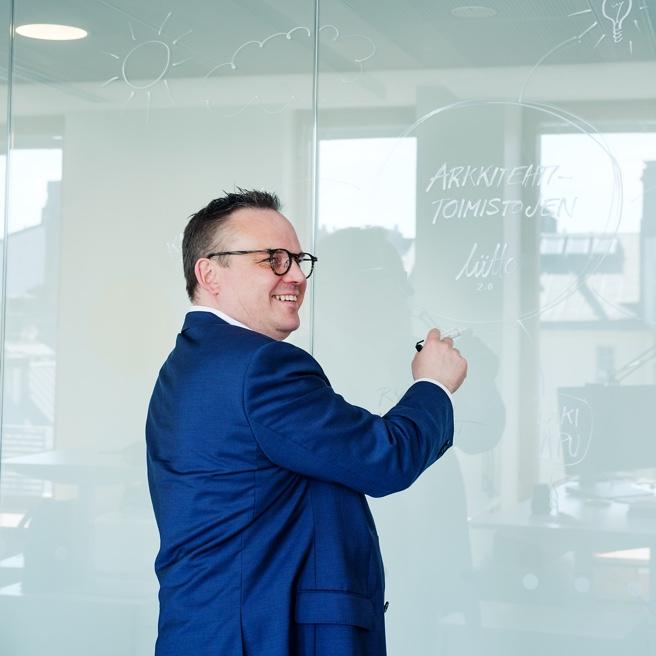 "We live in a constructed environment. Good planning and design translate to socially, economically and aesthetically functional spaces for living."
Looking for an architect to meet your needs?
The ATL member offices showcase their works on their websites in online portfolios, where you can browse previous projects and get an idea of the possible specialization areas and styles. All new and renovation projects are designed accoding to client needs taking into account the location and the environment as well.
Selected works by Finnish architectural offices:
Finnish Architecture Finder App
Architecture Navigator, the online guide to Finnish architecture administered by Archinfo Finland:
Finnish Architecture Navigator
Are you looking for an architect to design a detached house or some other small project? Have a look at the Omaan kotiin guide (in Finnish only) published by The Finnish Association of Architects SAFA. The guide features a selection of architects specializing in small projects.

exporting Finnish architecture to Japan
The Tottakai! initiative is a new opening in export work focusing on Japan. The initiative offers Finnish architectural offices a possibility to introduce themselves to the Japanese market. Six companies will participate in a seminar and business networking meetings in Tokyo in February 2020. In the seminar, the firms will present their key works and company practices. The three-day trip gives them an opportunity to meet with potential clients and Japanese architectural companies to discuss possible forms of collaboration.